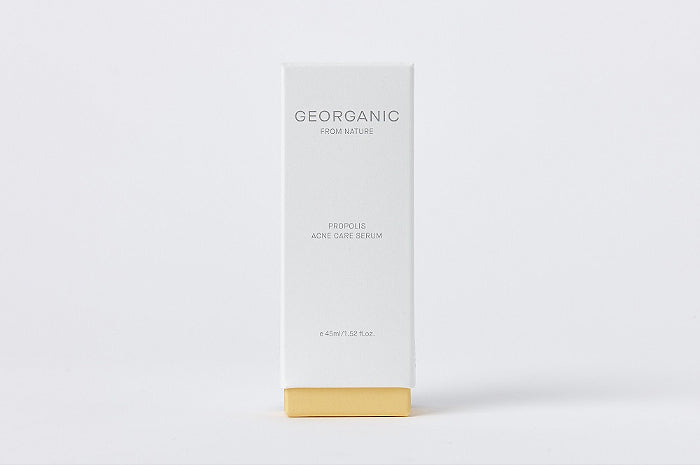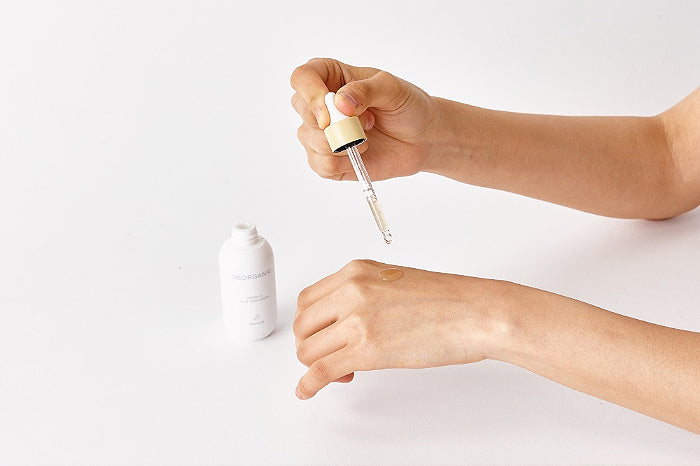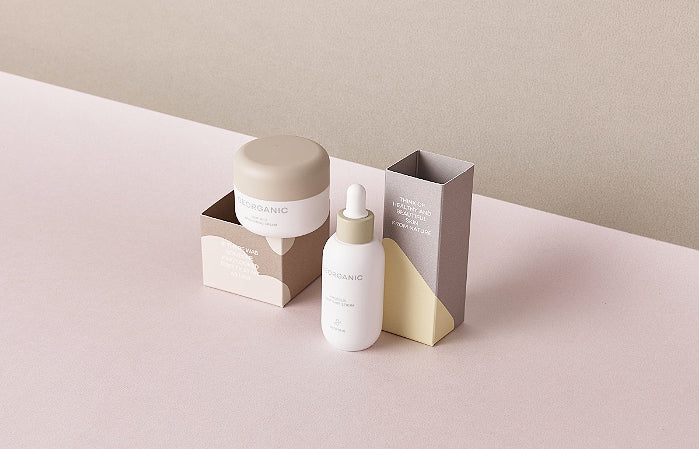 Propolis Clear Serum | 45ml
A serum made with natural ingredients such as Propolis and Centella Asiatica Extract.  It reduces inflammation and helps with regeneration, improving problematic skin and bringing out brighter skin.
Focused on one function according to the skin trouble to enable intensive care. 'PROPOLIS ACNE CARE SERUM' uses natural ingredients such as Propolis and Centella Asiatica Extract to improve skin troubles and bring out clear skin.
Trouble scar care and skin tone improvement

It contains propolis, which is a mixture of bee enzyme and plant resin from the bees, making it rich in minerals and vitamins. It has excellent anti-inflammatory, antioxidant and anti-sebum control properties to calm sensitive skin and improve problematic skin. It also uses salicylic acid to dissolve the firmly placed sebum in the pores and to reduce blackheads and whiteheads, improving the water-oil balance of the skin.  (Salicylic Acid is an excellent source of sebum removal and oil-water balance control, but it is acidic and is not recommended for children under 3 years of age.)
INGREDIENTS
Centella Asiatica Extract, Propolis Extract, Glycerin(Ecocert Organic), Aloe Barbadensis Leaf Water, Niacinamide, Alcohol, Lysolecithin(Ecocert Natural), Sclerotium Gum(Ecocert Natural), Xanthan Gum(Ecocert Natural), Pullulan(Ecocert Natural), Allantoin, Salicylic Acid(0.05%), Fucoxanthin
HOW TO USE
Take 2 ~ 3 drops and spread evenly on the skin. Then, wrap your palms around to help absorption. Concentrating on an application on areas with trouble will help clear out skin trouble.
Vendor: GEORGANIC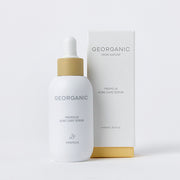 Propolis Clear Serum | 45ml