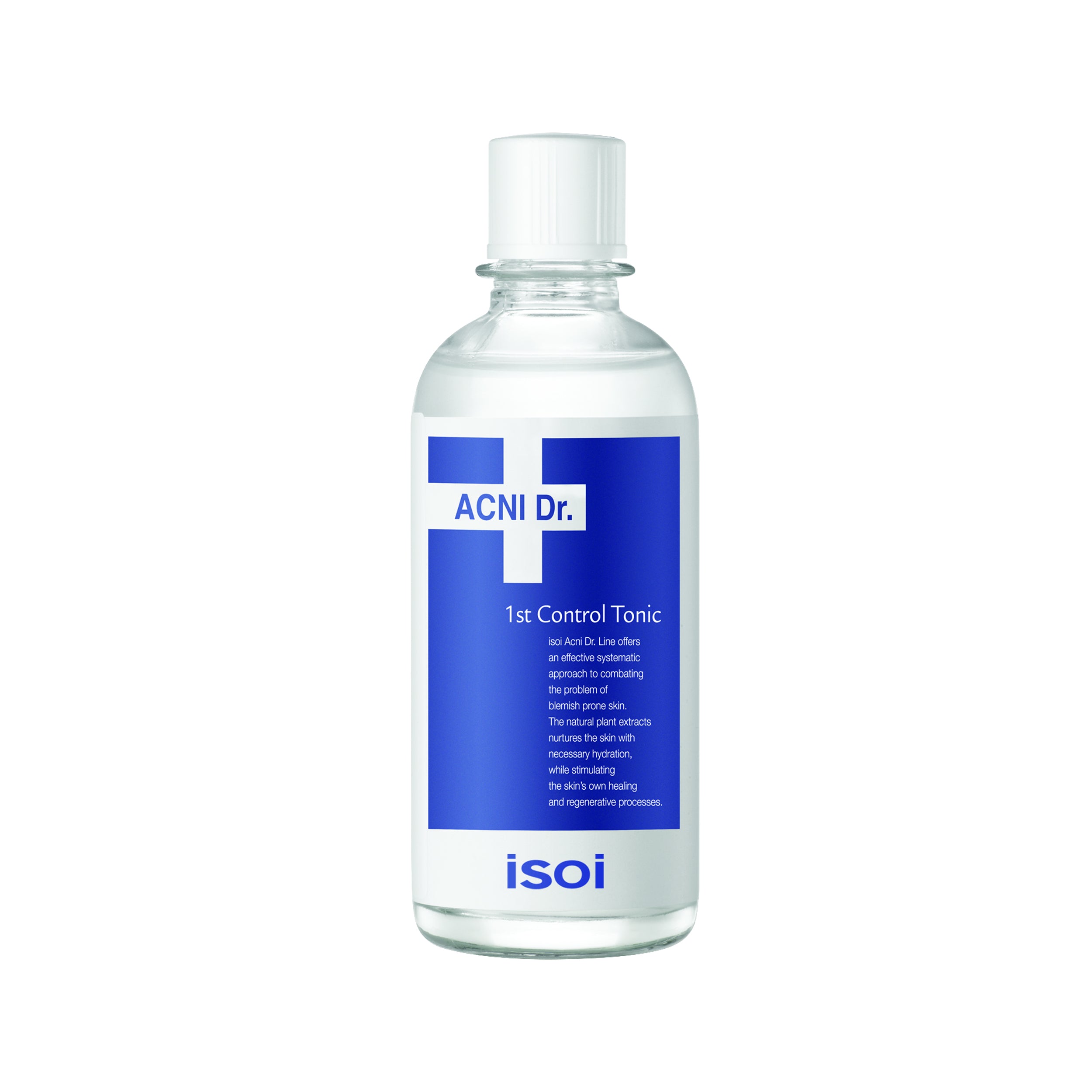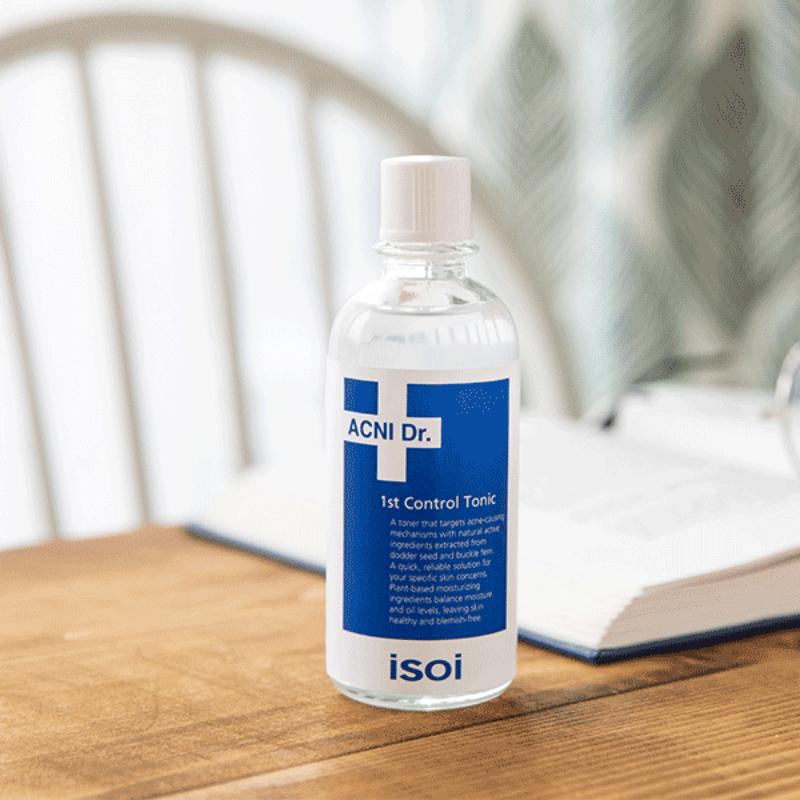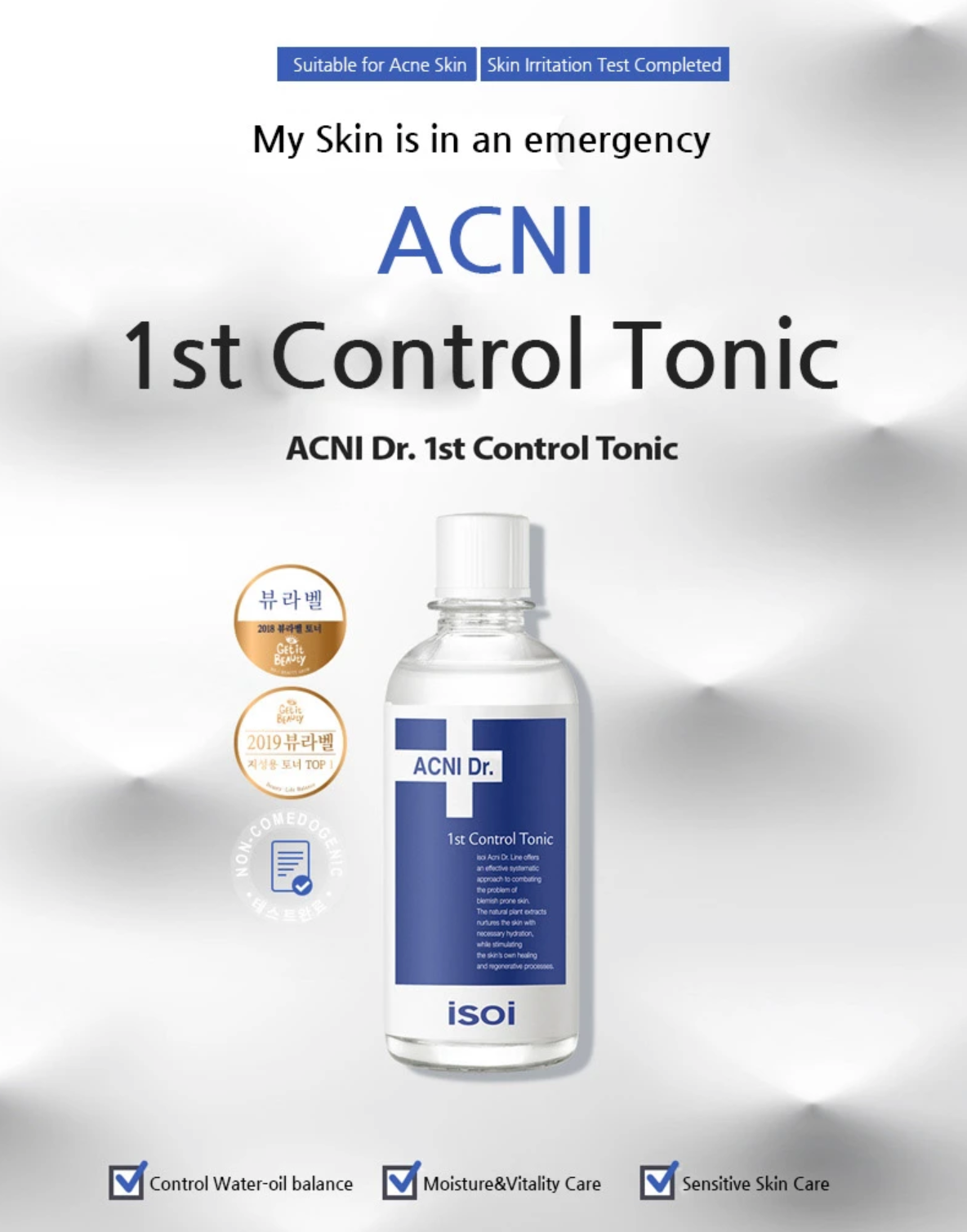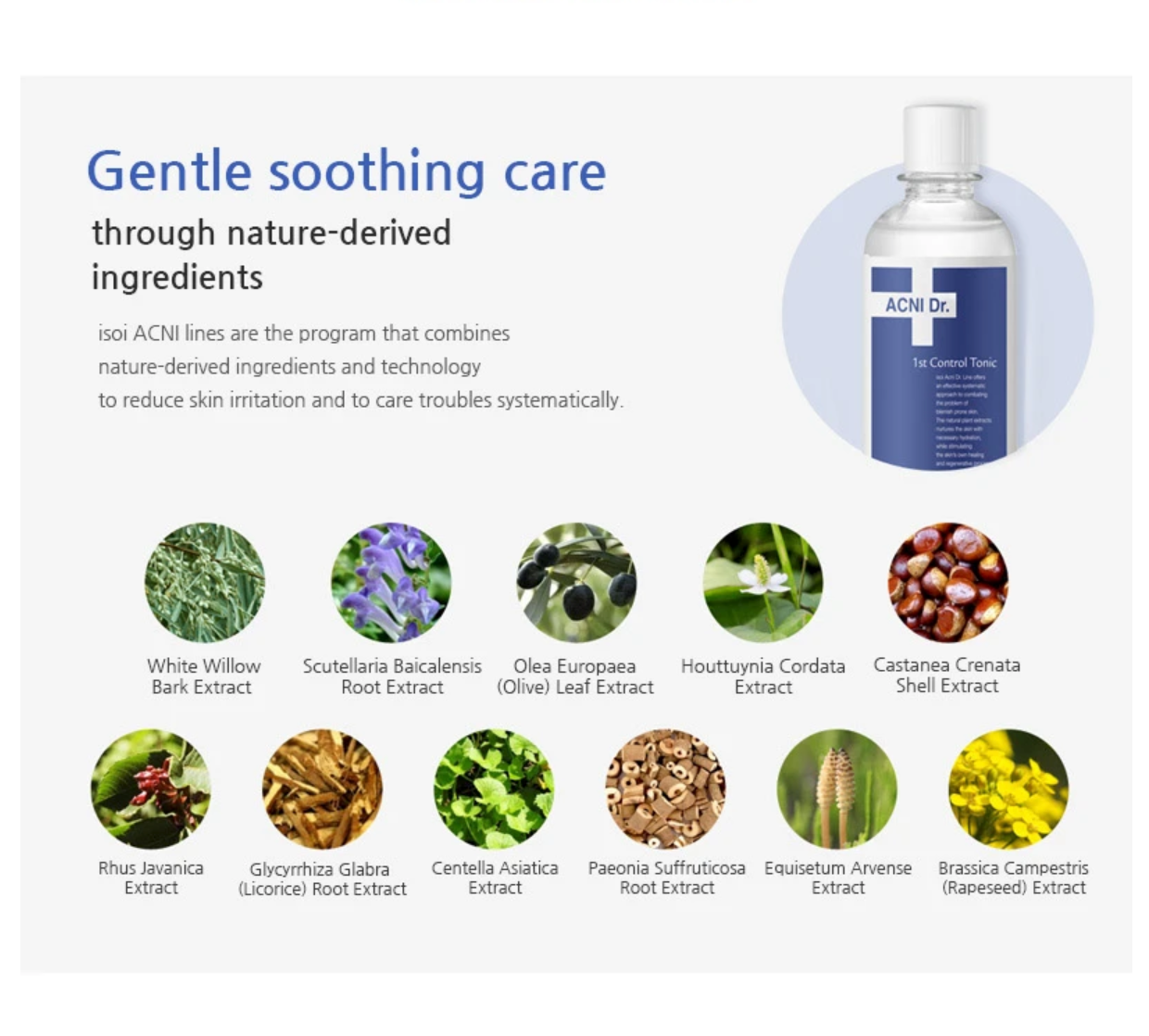 Acni Dr. 1st Control Tonic | 130ml
Vegan friendly & Cruelty-Free

ACNI Dr. by iSOi Toner

Designed for Acne-prone skin

Sensitive skin

For oily & Impure skin 

Controle oil & Sebum

Anti-inflammatory

Strong fight against Acne

Bulgarian rose oil, Beta glucan & Centella Asiatica
Oil control & Hydrating toner for the troubled skin!!
With the isoi 1st Control Tonic from the Acni Dr. care line, you can moisturize your skin and at the same time control the skin's oil production.
The facial care toner was developed especially for the care of problematic and sensitive skin.
It uses natural ingredients such as dodder seed, tea tree, bishop's wort, Bulgarian rose oil and Australian worm fern to combat the causes of acne and is a reliable, fast-acting solution for specific skin problems.
Thanks to moisturizing plant-based ingredients, the tonic also balances the skin's moisture and oil content, giving you healthy, flawless skin.
But that is not all! In clinical studies on skin irritations, the Acni Dr. product was awarded the rating excellent.
In addition, facial care is developed and produced without any animal testing.
INGREDIENTS
Water, Rosa Damascena Flower Water, Glycerin, Alcohol (plant based fermented ethanol), Dryopteris Crassirhizoma Extract, Cuscuta Australis Seed Extract, Rosa Damascena Flower Oil, Mannan, Allantoin, Sodium Hyaluronate, Salix Alba (Willow) Leaf Extract, Olea Europaea (Olive) Leaf Extract, Centella Asiatica Extract, Beta-Glucan, Glycyrrhiza Glabra (Licorice) Root Extract, Equisetum Arvense Extract, Brassica Campestris (Rapeseed) Extract, Houttuynia Cordata Extract, Castanea Crenata (Chestnut) Shell Extract, Rhus Semialata Gall Extract, Scutellaria Baicalensis Root Extract, Paeonia Suffruticosa Root Extract

HOW TO USE
Apply after face cleansing. Then gently apply the Tonic over the face and throat. Be thoroughly and use enough Tonic so that the face is completely moisturized.

Vendor: ISOI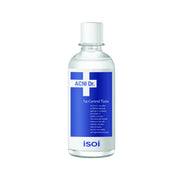 Acni Dr. 1st Control Tonic | 130ml