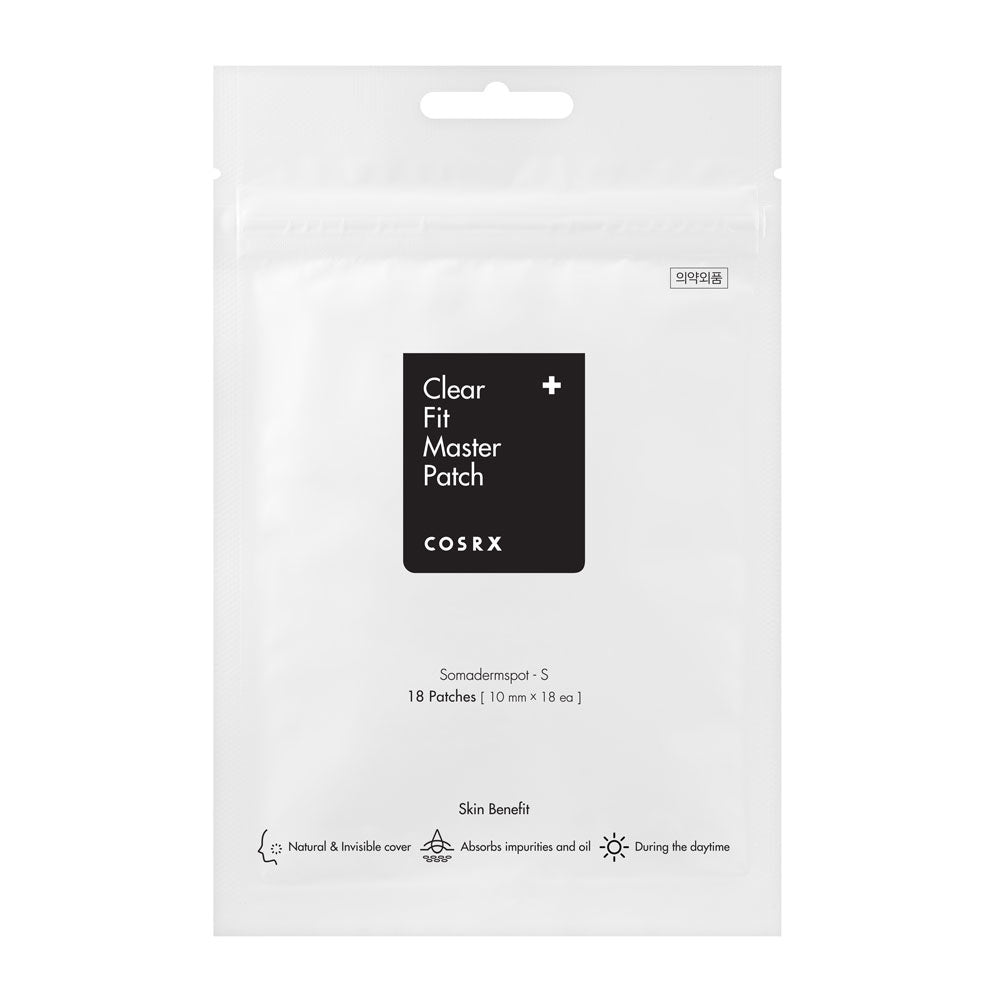 Clear Fit Master Acne Patch | 18ea
Vegan & Cruelty-free
COSRX acne patch
Acne skin

Protect wonder or troubled area
Prevent further breakouts

Prevent secondary infection
Hydrocolloid type
Intensive Acne Healing !!!
Clear Fit Master Patch extracts impurities and forms a barrier on blemishes to protect them from bacteria and viruses. The patches are made of a clear hydrocolloid material that feels like a hydrogel and adheres very well to the skin. Plasters create a moist environment and promote wound healing. Unlike the COSRX Acne Pimple Master Patch, which is mainly intended for nighttime use, the Clear Fit Master Patch is specially developed for daytime use under make-up. 
INGREDIENTS 
Cellulose Gum, Styrene Isoprene Styrene Block Copolymer, Polyisobutylene, Petroleum Resin, Polyurethane Film, Liquid Paraffin, Tetrakis Methane
HOW TO USE 
In the evening, cleanse your skin and let it dry.

 

Do not apply any care products yet.

Remove a band-aid from the film and apply to a pimple.

Apply the rest of your skin care now.

Replace the patch if it has turned white from secretions.
Vendor: COSRX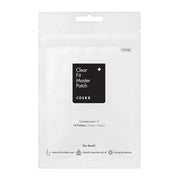 Clear Fit Master Acne Patch | 18ea