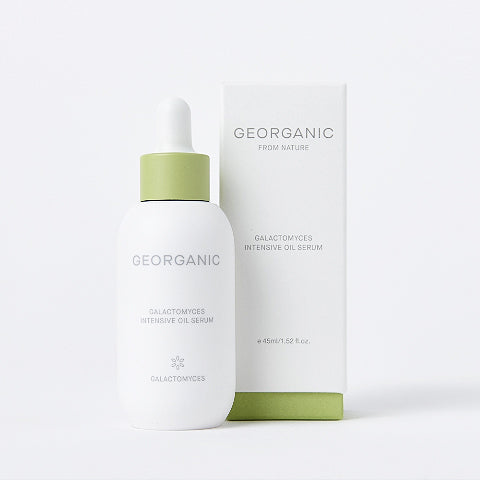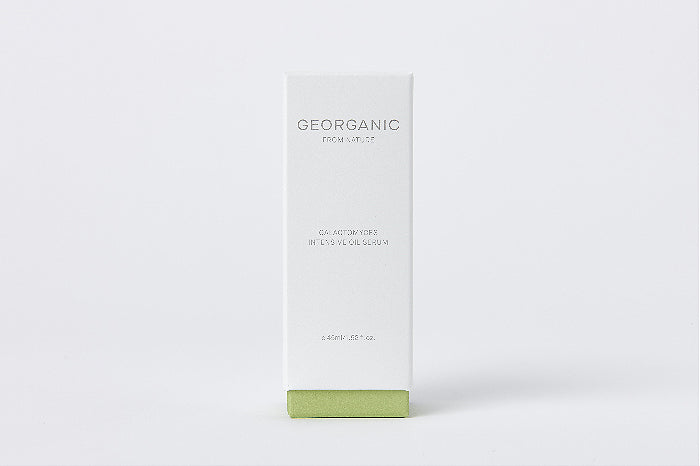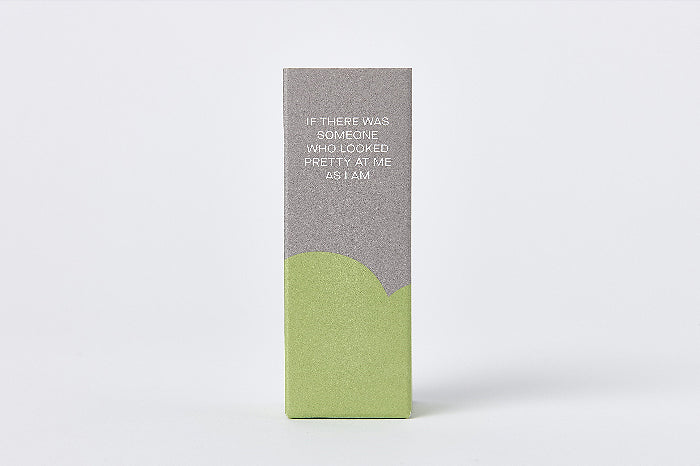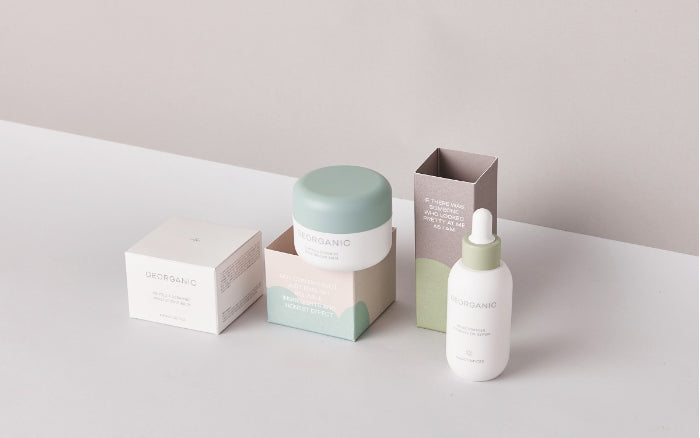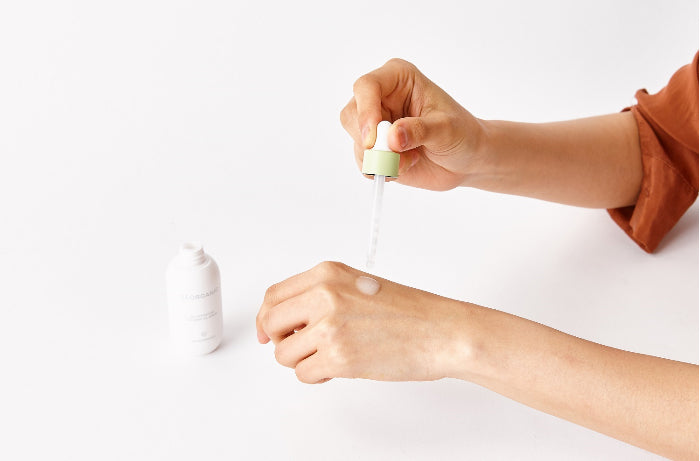 Galactomyces Intensive Oil Serum | 45ml
A serum made with Galactomyces Fermented Filtrate and 5 other natural vegetable oils.  It is moisturizing and nourishing and protects the skin from harmful environments by forming a protective layer over the skin.
Even natural cosmetics can be irritable for some people. 
GEORGANIC is well aware of this and has created the 3-set basic skincare products to be mild and safe enough for everyone to use.
Clear skin tone and skin soothing
Galactomyces derived from the yeast used to make liquor in the brewery are rich in vitamins, minerals and yeast peptides.  It removes dead skin cells without irritation and manages sebum in pores to help bring out clear and transparent skin. It also contains Centella Asiatica Extract, which is excellent for calming and anti-inflammation, helping to calm and soothe sensitive skin.
Skin barrier strengthening and skin nourishment
Bifida Ferment Lysate is produced during the fermentation process of Bifida, a kind of Bifidus lactic acid bacteria, and contains abundant protein, lactose, lactic acid, vitamins and minerals. It has an excellent moisturizing effect and helps strengthen the skin barrier, making the skin healthy and elastic.
When Bifida Ferment Lysate is used on skin with thin skin barrier and weakened skin tissues, the skin tissues will regenerate uniformly and the skin barrier will reconstitute firmly to bring back the freshness of the original skin.
In addition, the five vegetable oils, including Camellia Japonica Seed Oil, provides rich active ingredients including vitamin A, vitamin B, vitamin E to deliver vitality and nourishment to the skin.
INGREDIENTS

Centella Asiatica Extract, Galactomyces Ferment Filtrate(16%), Water, Glycerin(Ecocert Organic), Butylene Glycol, Caprylic/Capric Triglyceride(Ecocert Natural), Niacinamide, Bifida Ferment Lysate, 1,2-Hexanediol, Rosa Damascena Flower Water, Beta-Glucan, Adenosine, Xanthan Gum, Hydroxyethyl Acrylate/Sodium Acryloyldimethyl Taurate Copolymer, Sodium Acrylate/Sodium Acryloyldimethyl Taurate Copolymer, Isohexadecane, Polysorbate 80, Vitis Vinifera (Grape) Seed Oil, Olea Europaea (Olive) Fruit Oil, Borago Officinalis Seed Oil(Ecocert Organic), Simmondsia Chinensis (Jojoba) Seed Oil(Ecocert Organic), Camellia Japonica Seed Oil(Ecocert Natural), Fucoxanthin, Usnea Barbata (Lichen) Extract, Pulsatilla Koreana Extract, Zanthoxylum Piperitum Fruit Extract
HOW TO APPLY

Take 2 ~ 3 drops and spread evenly on the skin. Then, wrap your palms around to help absorption.
Vendor: GEORGANIC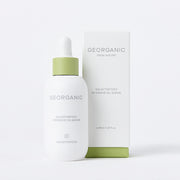 Galactomyces Intensive Oil Serum | 45ml