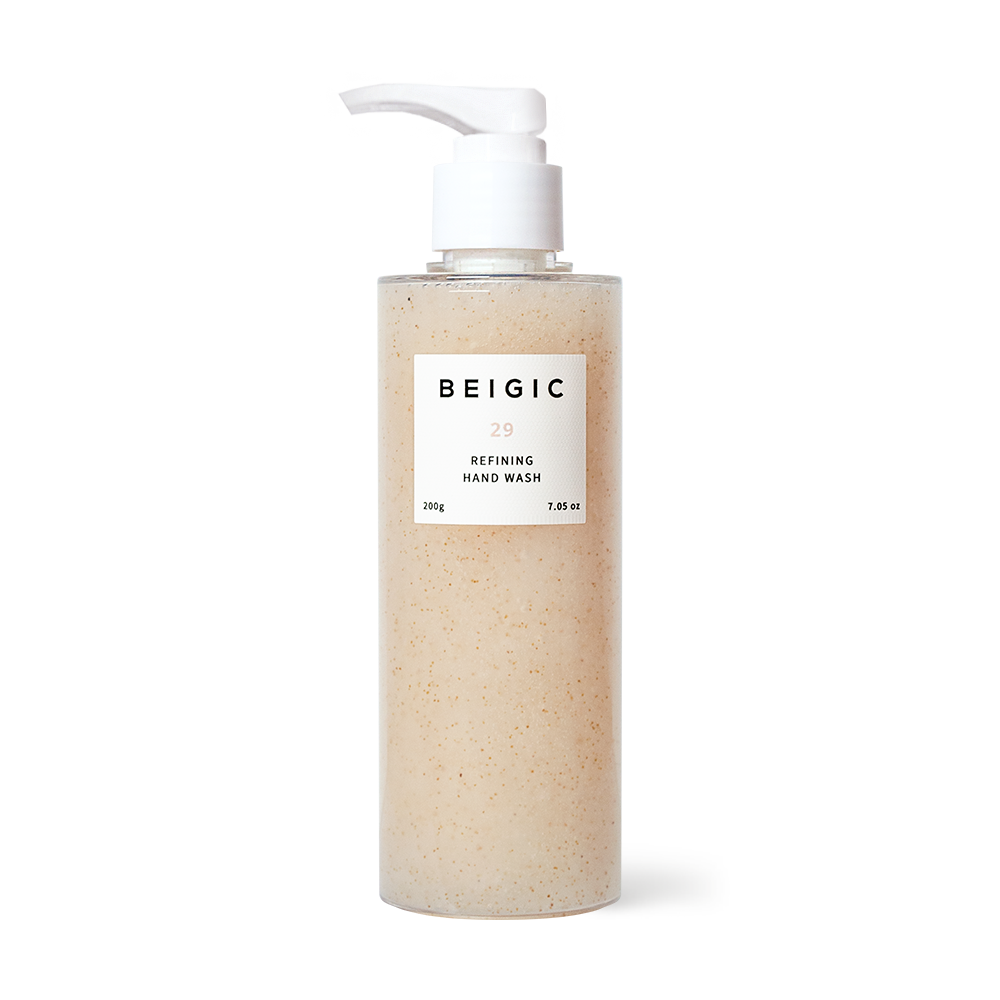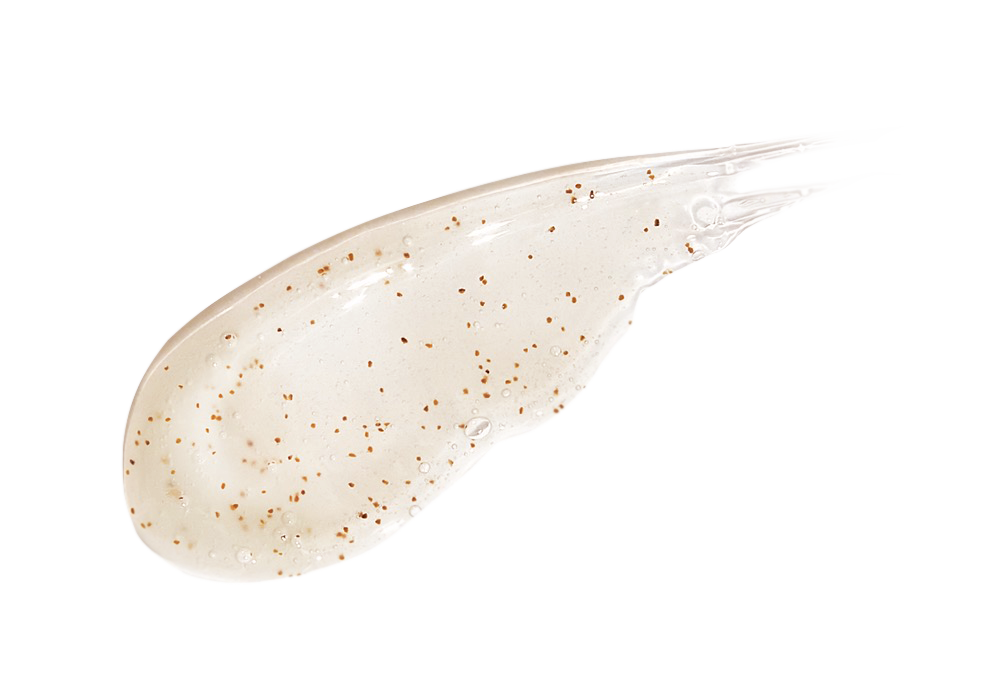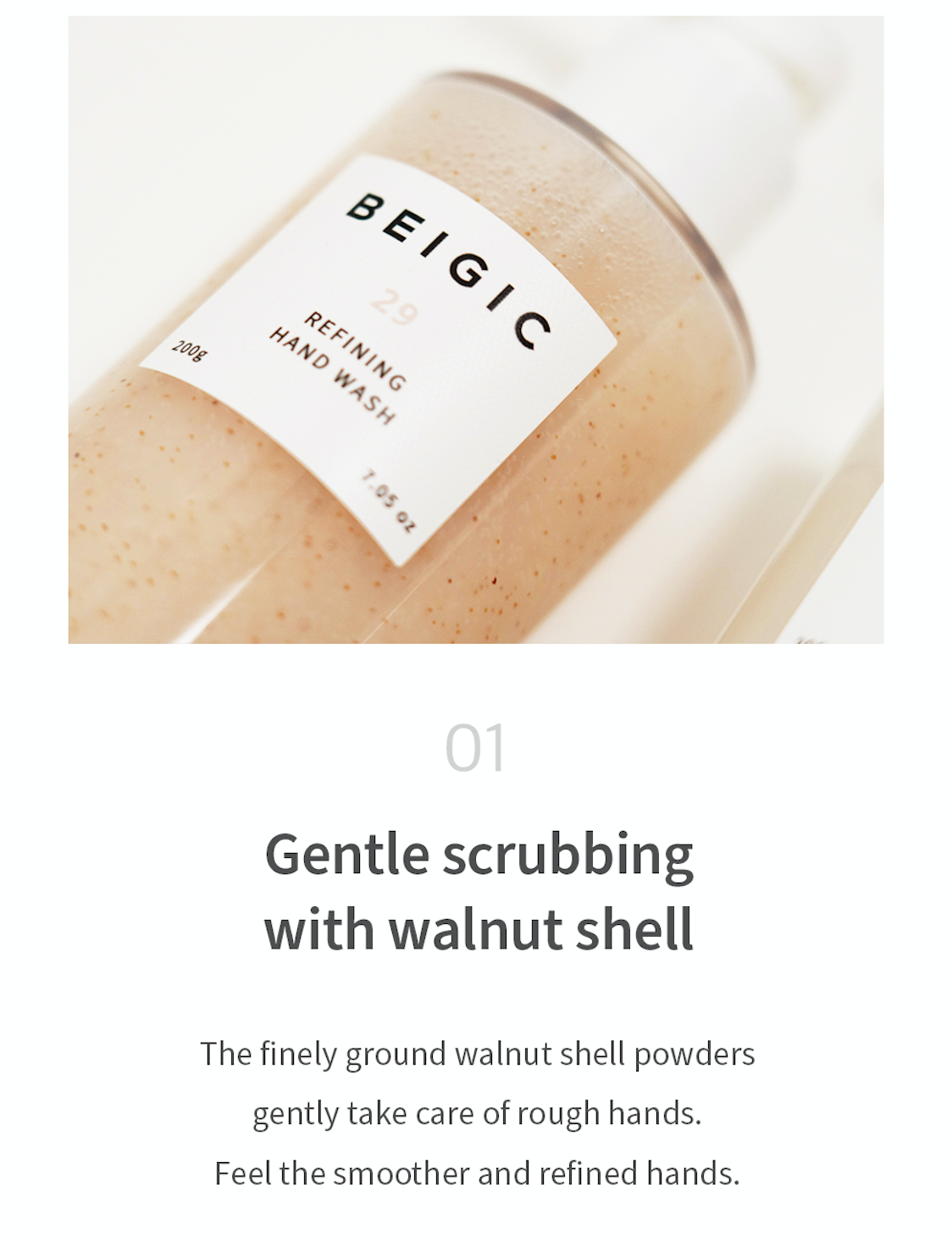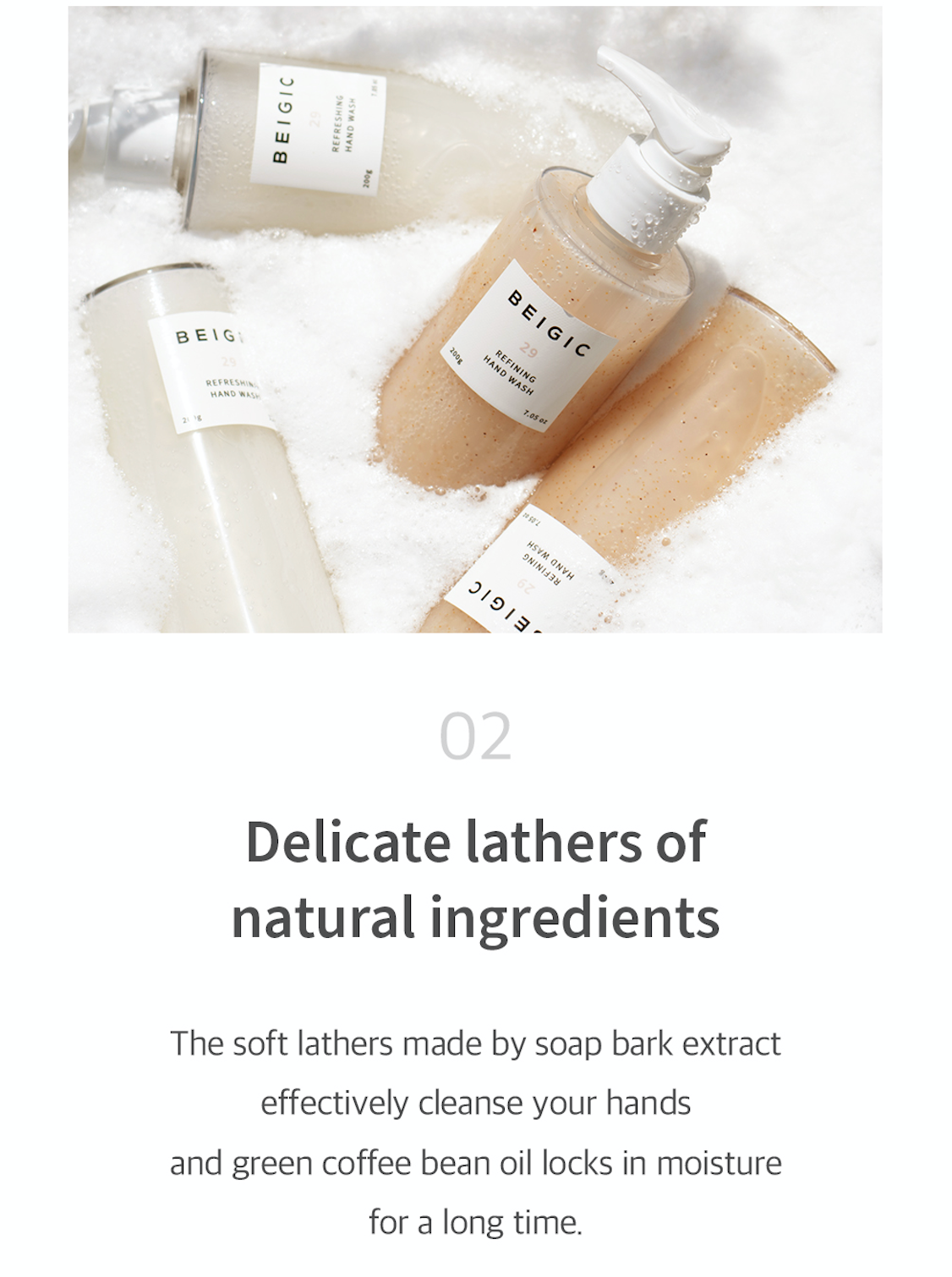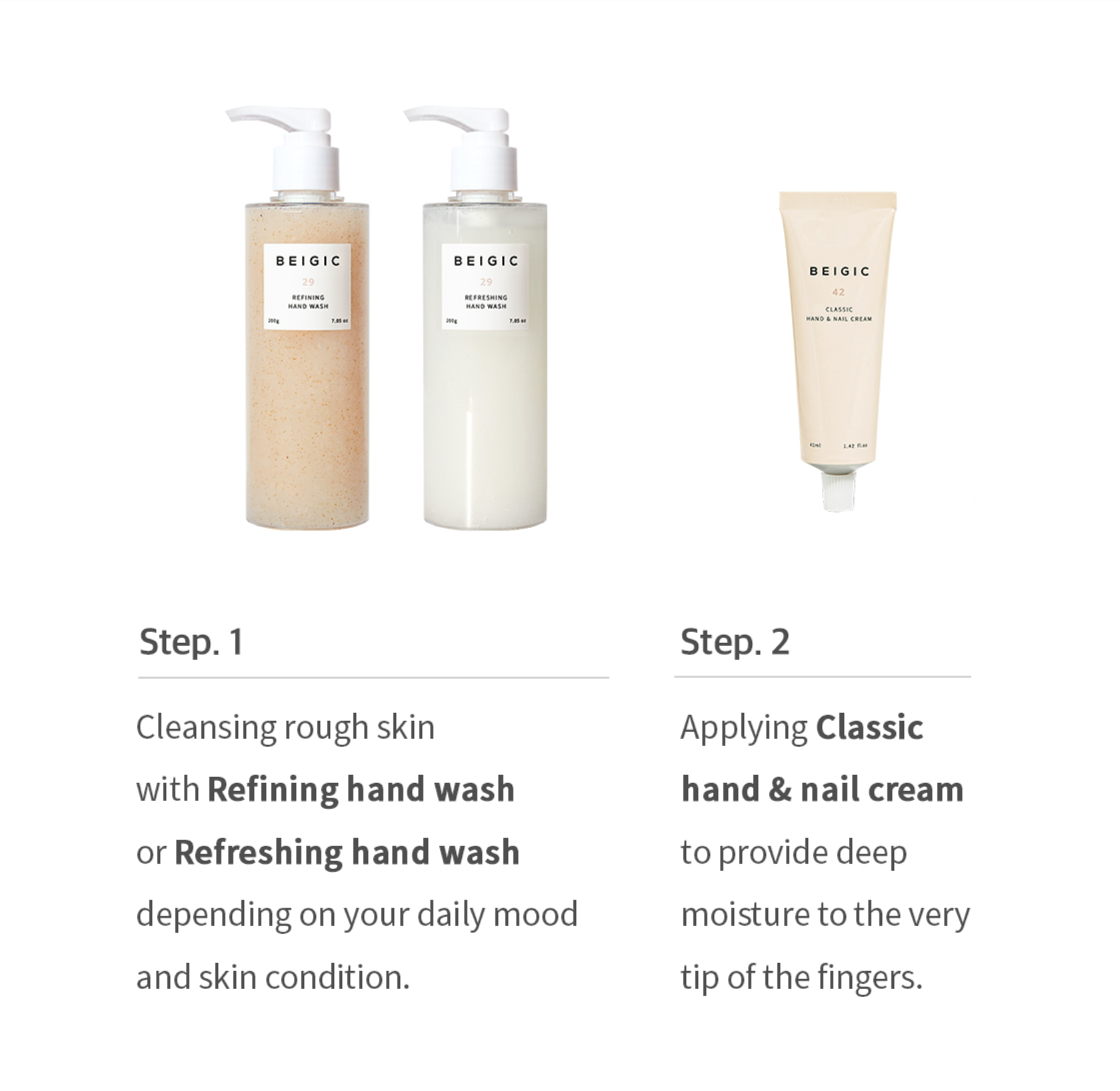 Refining Hand Wash | 200g
100% Vegan & Cruelty-free
BEIGIC Everyday Hand wash
All skin types
Without Synthetic fragrances | Synthetic dyes | Silicones
Without Sulfates (SLS, SLES) | Parabens
Tested for stability and skin irritation
Remove dead cells
Long hydration
Green coffee bean oil
Natural botanical aroma

Mandarin, Bergamot & Lavender
Gentle scrubbing with walnut shell!!

For hands that are frequently washed and exposed to daily aggressors.
BEIGIC Refining hand wash does not only cleanse but also exfoliate during cleansing.
The softening vegan hand wash, incorporating purifying lavender oil and
mild walnut shell granules, cleanses hands thoroughly while helping exfoliate and smoothen rough skin without drying it out.
Natural soapbark extract foams into
a moisture-rich lather and green coffee bean oil hydrates skin.
Enriched with indulging botanical scents of mandarin and bergamot essential oils,
it leaves subtle and delicate scents on hands.
Skin feels pleasantly purified and refreshed after use.
Key Benefit
> Effective deep-cleansing and purifying hands
> Mildly refining skin and polishing the texture
> Hydration and ultimate smoothness
> Refreshing herbal citrus aroma of mandarin, bergamot, and rosemary leaf
Key Ingredients
100% Vegan formula. Suitable for all skin types.
INGREDIENTS
Purified water, Potassium Cocoyl Glycinate, Acrylate Copolymer, Potassium Cocoate, Polyglyceryl 10 Laurate, Disodium Coco Ampodiacetate, Coco-Glucoside, Soapbark Extract, Walnut Tree Bark Powder, Coffee Bean Oil, Mandarin Extract, Baobab Seed Extract, Lavender Oil, Bergamot Oil, Rosemary Leaf Oil, Sodium Chloride, Tromethamine, Dipropylene Glycol, Hydroxyacetophenone, Caprylyl Glycol, Hexylene Glycol, Ethylhexyl Glycerin, Sodium Phytate, Butylene Glycol, Dipotassium Glycyrrhizate, Caprylic / Capric Triglycinolene, Llycanopherolene-Hexylic / Capric Triglycinolene, 1,2 Glycerolene-Hexanol / Capric Triglycinopherol, 1,2
HOW TO USE
Take 1 to 2 pumps in wet hands and gently rub your hands as if you were massaging your hand. When sufficient foam is created, rinse thoroughly.
Vendor: BEIGIC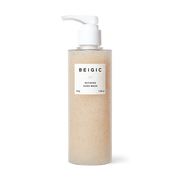 Refining Hand Wash | 200g